About
​This 400m pool-based sprint race starts in the Daventry Leisure Centre, offers a great 20km cycle section through the local Northamptonshire countryside and a scenic 5km run around Daventry Country Park.
​In eight years, this race has established itself as being well-run and safe, offering a great starting point not only for those new to the sport but to the more experienced triathlete looking for a challenge.
​There will be road closures for the finish area, a t-shirt, an iconic medal for all finishers and age category prizes.
​The men's course record, set in 2015 by Jack Bond, is 55:04.
The ladies' course record of 1:03:55 was set by Sophie Kirk in 2019.
​The Viridian Gold Team 'invitational' competition will also be taking place. This year the fastest finishing times of three club mates (from eligible clubs only) will be added together to produce an overall winning team. All individual finishing times will also be included in the results for the main sprint race.
The Swim
The 400m swim takes place in the 25m pool in Daventry Leisure Center. The swim comprises of 16 lengths and we even have counters on hand to help you keep track making it the perfect first race for first timers.
Bike Course
The bike course is a 1 lap, 20km course in the Northamptonshire countryside.
NOTE: Due to a road closure on the A361 the bike course has been revised for 2021.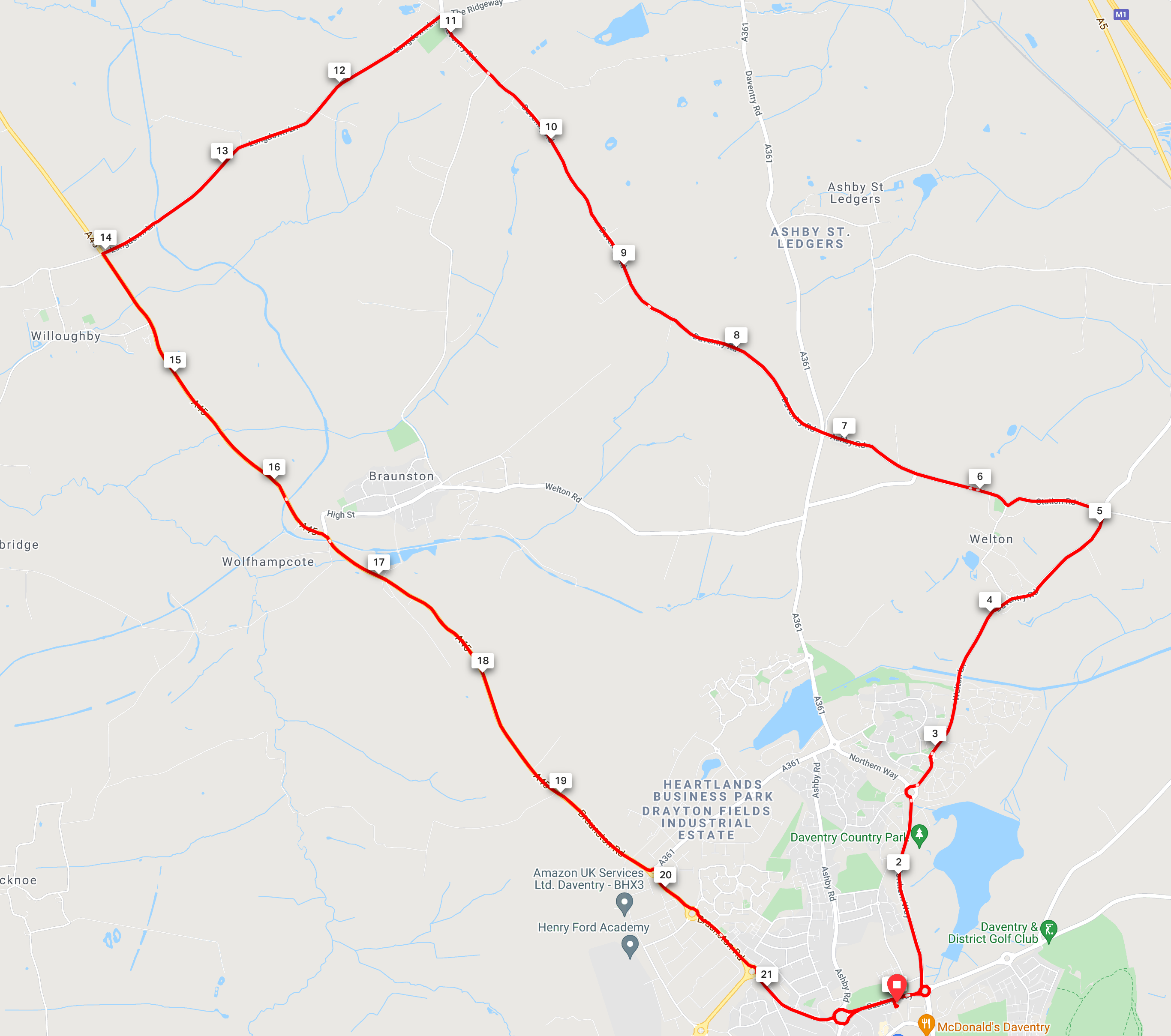 Run Course
The run course is a 1 lap, 5km lap around the picturesque Daventry Country Park.